THE NEW YORK TIMES wrote: "LJ writes songs to make you laugh and think. His audience laughed...heads bobbed...it was like MAGIC!"
GOOD THINGS HAPPEN BUT WE MUST SHOW UP! 
THANKS FOR SHOWING UP TO MY SITE! WHO AM I AND WHAT DO I DO?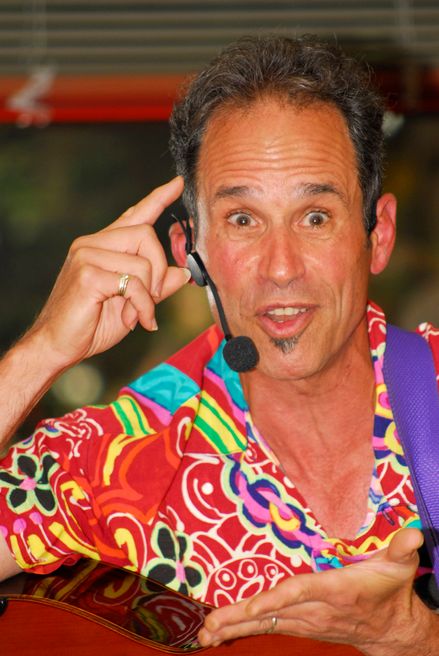 "Julian sets a high bar for other artists; his albums are consistently professional, well written, and sung in a voice that could melt butter." Lahri Bond ©PARENTS' CHOICE
 "I've featured Les in my summer concert series on the town green for the last twelve years and I've booked him again for 2020!" Ginna Paules, Recreation Director Fairfield, CT
LES JULIAN has entertained thousands and thousands of children and adults in hundreds of Schools, Colleges, Libraries, Museums, Senior Centers, Park and Recreation Shows, Theaters, Hospitals, Hospices and Arts Festivals. His performances showcase his award-winning original songs and illuminate universal themes of human life while celebrating the diversity of the world through a variety of exciting musical styles. On steel string and nylon string guitars as well as mandolin and percussion, an unforgettable voice and musicianship, Mr. Julian is a singer of stories that one critic said, "...delight and transport." Songs that both entertain and educate are appropriate for many types of programs including SCHOOL ASSEMBLIES, LIBRARIES, FESTIVALS, PERFORMING ARTS SERIES, SMALL THEATERS, CONCERTS, CONFERENCES, COFFEE-HOUSES, PARK AND REC CONCERTS and SPECIAL EVENTS including PERFORMANCES FOR SPECIAL NEEDS GROUPS. Performances can be tailored for special program needs and age groups, from Toddlers to Seniors. 
LJ has been awarded a GRAMMY CERTIFICATE, (NAPPA) NATIONAL ASSOCIATION OF PARENTING PUBLICATIONS GOLD AWARD, a PARENTS CHOICE GOLD AWARD and an AMERICAN LIBRARY ASSOCIATION NOTABLE RECORDING FOR CHILDREN. Parent's Magazine picked his recording            Color Outside The Lines as one of the five Best of 1996 in the nation. Subsequent releases, On My Dad's Shoulders, and Living In The Land Of Ooh, Aah won Parents Choice Awards and a NAPPA Award. His song Donkey in a Ditch co-written with Bill Pere was reviewed by Parents Magazine saying, Les' song "Donkey in a Ditch may be the best children's song ever about a basic dilemma: Should we help our fellow creatures even if they do nothing to help us? When it comes to kid's music, Les is more." The song Donkey in a Ditch was included on the compilation CD All About Bullies Big and Small and earned LJ a GRAMMY CERTIFICATE AWARD.  LJ's Childrens'/Family CD called GOOD THINGS HAPPEN! won NAPPA GOLD. LJ is a past president of the Connecticut Songwriters Association (http://www.ctsongs.com).
"Most of the songs (on Good Things Happen!) were either written by or co-written by Julian and each one is a winner!
His full, rich baratone compares well with Harry Connick Jr's." 
Stephanie Bange, Wright State Univ., Dayton, Ohio SCHOOL-LIBRARY JOURNAL 
"Each of the 14 songs in this highly entertaining and exceptionally produced album (Good Things Happen!) is a mini-story of positive values, surprising heroes and feel-good music. Julian's strong clear baritone voice is a standout – a beacon sending out upbeat messages in these superbly clever songs. I can't wait to hear more from him!"  NATIONAL ASSOCIATION OF PARENTING PUBLICATIONS (NAPPA)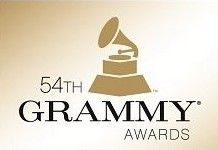 My song  DONKEY IN A DITCH, co-written with my friend Bill Pere and released on my CD, COLOR OUTSIDE THE LINES was chosen and included in the compilation CD release,
ALL ABOUT BULLIES...BIG AND SMALL .
The CD has WON a
GRAMMY AWARD
for Best Children's Recording!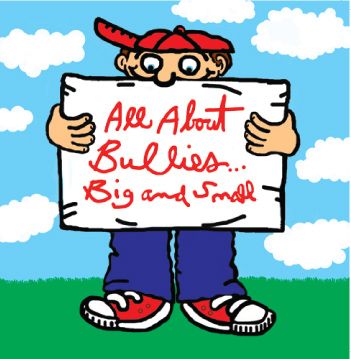 The recording is a collection of songs and spoken word contributed to by some of the biggest names in children's/family music and I'm proud to be on it. 
Bullying is an ugly reality and this song collection looks it right in the face with humor and strength. Go to  http://www.AllAboutBulliesBigAndSmall.com to learn more and to listen. All proceeds benefit  PACERKidsAgainstBullying.org (The National Bullying Prevention Center.)
HAPPY HALLOWEEN EVERYBODY!!!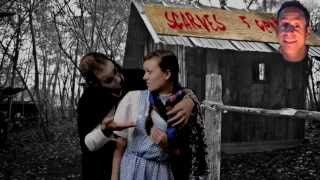 Check out my REALLY SCARY Halloween Video at:
Les Julian            les@lesjulian.com        203 444-4238